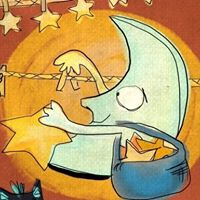 Raven Howell
Teen & Young Adult, Children's, Poetry
Profession

Children's Author
I'm the author and poet of several children's books such as the Mom's Choice Award winning My Community, Shimmer/Songs of Night, and the Creative Child Magazine Best Picture Book 2020 poetry collection, Chuckles and Smiles.

For the past 25 years I've also been writing poetry for a variety of magazines such as Highlights for Children, Ladybug, Bumples, Fun for Kidz, Cricket, Spider, Jack and Jill, Babybug, Hello Highlights, and High Five.

I've received awards for poetry from several organizations including the SCBWI, and enjoy presenting children's workshops in libraries and to classrooms. I'm the Creative and Publishing Advisor with RedClover Reader, and live in the Northeast. I write the monthly column for Story Monsters Ink magazine, THE BOOK BUG.

My time spent writing, and doodling in artwork are my favorite. My family rules and I'll spend any time available with them, enjoying warm, sunny days at the beach or snuggling during wood-stove stoked winter hours.